Earn More With Motherhost Affiliate Program
Any Cloud. Any Platform. Extend your cloud experience with backups, firewall, DNS, load balancer.
No Registration Fees

Our affiliate program is free to join. So, anyone can join and start their affiliate earning.

Easy Payout

Every time your credit reaches Rs.1000, you will be paid. We directly transfer money to your bank account through NEFT or PayPal.

Eye Catching Banners

Place the banners on your website
Get Started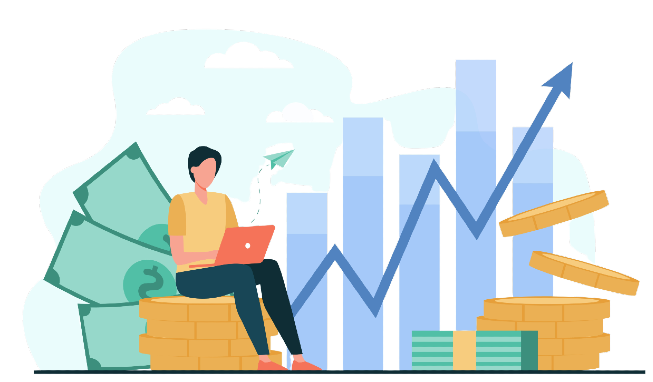 Why Should You Promote Motherhost's Affiliate program?
Motherhost offers a great range of web hosting services that are apt for all types of websites, blog and businesses. We offer all the necessary resources for your clients, visitors, readers, friends, family and colleagues for getting online. Motherhost's affiliate program is a place where all your efforts get rewarded and where you can earn money online. Our affiliate program provides the most competitive commission rates.
Start referring us and start making money online!
Best Commission Rates
Fixed commission rates are offered with different web hosting packages and domain registrations. Commission rates range from 8% to 25% for various web hosting services.
Short Retaining Period
We have a withhold period of 30 days. The commission can be withdrawn after 30 days of sale.
No Registration Fees
You can join Motherhost's affiliate program for free and get access to stunning banners that can be displayed on your website or blog. You can start earning online right away!
Easy Payouts
Whenever your affiliate account balance reaches3,000, you will receive the payment. Your commission will be transferred to your bank account thorough NEFT transfer or PayPal.
Appealing Banners
We offer a wide range of banners that you can use on your website or blog. You can also let us know if you need custom size banners.
How To Get Started With Your Affiliates Journey?
We have a dedicated team of experts that will guide you through every step! You have the liberty of promoting Motherhost through various platforms for higher conversions. For more information, you can get in touch with our affiliate experts at
[email protected]
Highest Paying Commission Rates
Step 1
Referral Commission Domain
Step 2
Referral Commission Shared Hosting
Step 3
Referral Commission Reseller Hosting
Clever Ways To Promote Affiliate Links
Place banners on the header, footer or anywhere on your website or blog.
Share your affiliate links through the social media channels; you can share them on WhatsApp as well.
Create interesting and informative videos and promote your affiliate link in the description.
Promote your affiliate link by writing interesting content.
Get into email marketing and add your affiliate links in the call-to-action buttons.
Steps To Start Earning Money Online
Attractive Banners
When you sign up for Motherhost's affiliate program, you get access to many eye-catching banners in various dimensions. You can select any banner through your affiliate dashboard or through the banners page. You can also create personalized banners by getting in touch with our team
Join Now
Call To Action
Note : You cannot demand for commission for the hosting packages you have signed up for as this is against our Affiliate Policy.
Affiliate Policy
Trusted By Thousands of Clients
We highly appreciate the kind and great feedback we receive from our customers.

Garuda
"It's an amazing experience. I just reached out to check something but the support is really amazing. Highly appreciated. Keep it up. Will update the services feedback once I experience it."

Balaji R
Tactic Techno Solutions
"Motherhost is the name to rely on for Webhosting. High performance server and 24/7 support via online chat, call and in WhatsApp also. It's 10 years and counting. Much recommended. Service and support a call away."

Anant Anand
"Using hosting services with Mothersoft from past 5 years and the best thing i have seen in 5 years is there support system. Very quick and efficient in handling the queries and issues. Thanks a lot to Mothersoft for such superb support system."
Frequently asked questions
An affiliate program is a marketing program that offers commission or rewards to the affiliates for every customer got through the promotional and marketing efforts by the affiliate.
There are no registration charges for joining our affiliate program. You can sign up for the affiliate program for free through our affiliate portal (link to the affiliate portal).
Once you login to your affiliate account, you will be able to view all the important information like banner ads, text link ads, pending commission, traffic logs, approved commission, payment status and account balance.
If the client referred by you signs up for a web hosting package with us anytime within 30 days from then, your affiliate commission will be approved. The affiliate commission is approved only after 30 days from when the client purchases a web hosting package.
Your affiliate commission will be approved only after 30 days after the client purchase.
In order to reset your login credentials, you will have to send us an email to
[email protected]
through your registered email ID (the email ID you used for signing up for the affiliate program).
No, commissions are only offered for referring new clients.
You can refer Motherhost to anyone who wants to buy webhosting services or domain registration.