Web Hosting on Motherhost
Hosting your personal or simple Static websites also Motherhost delivers HTML, Javascript, images, Videos and other files.
Powerful Plesk

World's Leading Web Hosting Control Panel for linux hosting server. Create & Manage Web Pages, Email Accounts & View Website Statistics..

Instant Setup

As soon as you make a successful payment, your web hosting and domain names will be activated immediately. No waiting time whatsoever.

280+ Install Scripts

All our hosting accounts allow you to install popular software such as Wordpress, Drupal, Joomla and Magento in one easy step. Upgrading your software is just as easy!
Most Trusted Control Panel
Plesk is the leading WebOps hosting platform to run, automate and grow applications, websites and hosting businesses. it allows you to create, secure, manage, and keep up to date all types of sites, including ASP.Net and WordPress sites, PHP, Node.Js, Ruby, or Magento based sites:

Database Support
Our Windows Hosting Plans Supports MariaDB 10.6.9.0, Microsoft SQL Server (SQL2014) 12.0.2000.8, MySQL Connector/ODBC 3.51.30, 5.3.9
Git Integration
Easy deployment of your websites by either pushing it to a local or by pulling from a remote one Git repo.

Web Deploy
Web Deploy empowers Visual Studio to help developers streamline the deployment of Web applications to Microsoft IIS Web servers

Web Scripting Support
ASP.NET 3.5.30729.4926, ASP.NET 4.8.0 FastCGI Support 8.5.9600.16384 PHP 7.4.32, 8.0.24, 8.1.11

.NET Core
.NET Core is a free and open-source, managed computer software framework for Windows, Linux, and macOS operating systems. It is a cross-platform successor to .NET Framework. All Our Windows hosting Plans supports .NET Core v5.0.17, v6.0.9

Node.js
Host Node.js applications with just a few clicks, and start/stop/restart those apps, run scripts and edit configuration tables right from the Plesk control panel. Both Windows hosting & Linux Hosting Server
Free SSL Certificates
Powered by Let's Encrypt, each SSL Certificate provided helps secure your websites & emails. This helps to keep personal information and other sensitive data secured.

Advanced Mail Hosting
MailEnable Webmail is an email service that uses a web browser to allow viewing, sending, receiving, editing & deleting of email, Also Support POP3, IMAP & SMTP with standard email clients such as Outlook, Apple Mail or Thunderbird.
Free Professional Website Builder
Benefit from our extensive CMS, save time using 120+ presets, and drag-and-drop 100+ template segments on the fly. Use the Advanced Code editor for CSS, JS, HTML.
Effortless website creation
Built-in AI Text Generator
Drag & drop website builder
140+ website templates
120+ section templates
Responsive settings (Flexbox)
Website import & backups
Design flexibility (HTML, CSS, JS)
SEO-friendly websites
Free stock photos & videos
Image Editing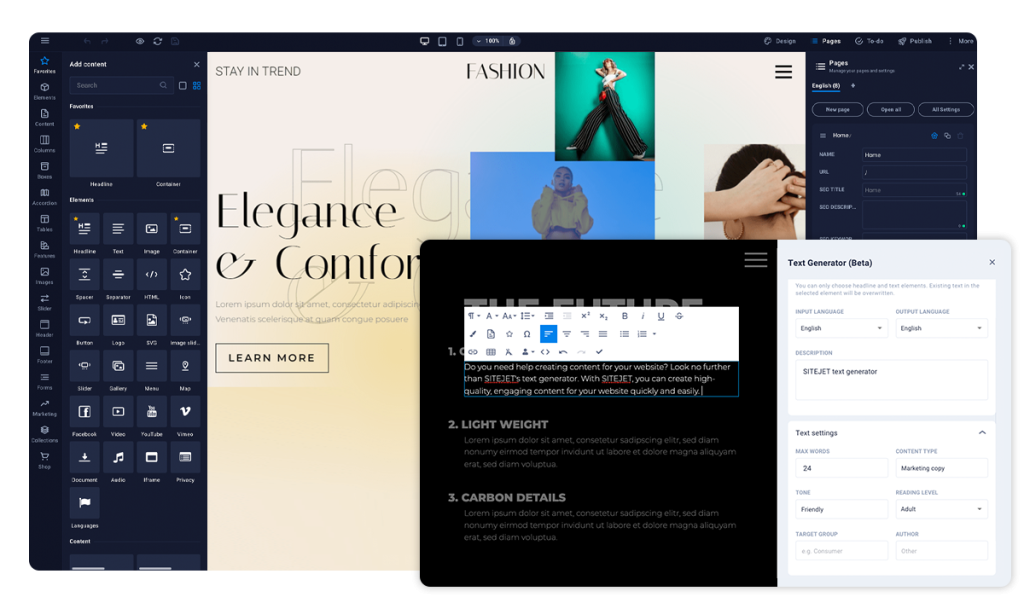 Powerful and Intuitive
Control Panel- Plesk
A versatile web-based control panel that makes your website management easier with the help of a user-friendly Graphic User Interface (GUI). Using the Plesk control panel you can easily manage your Windows hosting account. Our windows & Linux hosting plan comprises of Plesk panel that lets you access the below features:

✓Websites & Domains ✓Mail ✓Applications ✓Files ✓Databases ✓Statistics ✓My Profile ✓WordPress.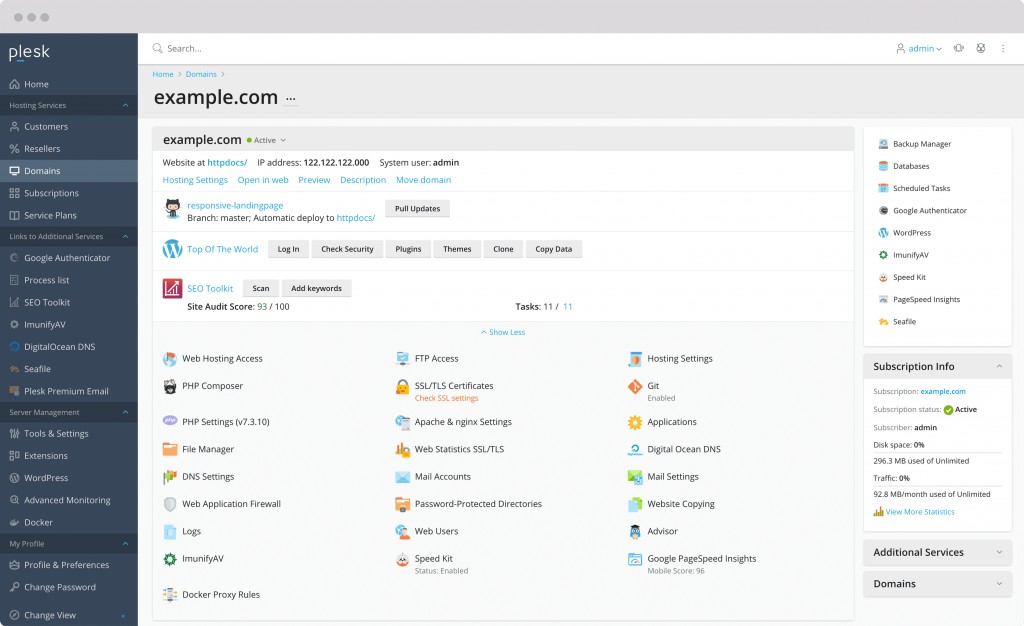 Choose a way of creating a website
Blank website
A starter page for your HTML or PHP site (the previous default)
Upload files
From a local machine
Deploy using Git
Pull files from a Git repository
WordPress
A website running on the latest WordPress version
Node.js
Enable Node.js on your domain
Import an App or Site
From another hosting service
.NET site
A website running on ASP.NET Core
Ruby
Enable Ruby on your domain
Laravel
Create a new website by installing a Laravel application
Sitejet Builder
Create a website with our drag & drop website builder
Trusted By Thousands of Clients
We highly appreciate the kind and great feedback we receive from our customers.

Garuda
"It's an amazing experience. I just reached out to check something but the support is really amazing. Highly appreciated. Keep it up. Will update the services feedback once I experience it."

Balaji R
Tactic Techno Solutions
"Motherhost is the name to rely on for Webhosting. High performance server and 24/7 support via online chat, call and in WhatsApp also. It's 10 years and counting. Much recommended. Service and support a call away."

Anant Anand
"Using hosting services with Mothersoft from past 5 years and the best thing i have seen in 5 years is there support system. Very quick and efficient in handling the queries and issues. Thanks a lot to Mothersoft for such superb support system."
Frequently asked questions
In
Shared Linux Web Hosting
, multiple clients are hosted on a single server i.e. the clients share the server's resources. This helps reduce the cost, since the cost of the server and its resources are spread over all the clients/packages hosted on the server.
Shared Hosting
is perfect for personal websites, small and mid-sized businesses that do not require all the resources of a server.
You can choose free google forms to create contactus page Google Form for personal which is easily integratable with your static website.
There are many different reasons. Our 24/7 Email, Chat & Whatsapp Support is always customers choose Motherhost. Also our competitive prices — including a free
Domain name registration
and free domain transfer with web hosting plans. And if you already have one or more of our services, you can also transfer your domain, web hosting to us with one once place, it's easier to manage.
Yes, you can easily upgrade or dowgrade to one of our web hosting plans at anytime before due invoice generate.
All our Static Web Hosting plans supports only static html, css and javascript websites.