WHMCS automate your business
Simplify and automate daily tasks and operations with the #1 choice in Web Hosting Automation
See all Plans

Garuda
"It's an amazing experience. I just reached out to check something but the support is really amazing. Highly appreciated. Keep it up. Will update the services feedback once I experience it."
Simplified Billing & Automation Platform
WHMCS is an all-in-one billing and automation platform designed to automate all aspects of web hosting business. Integrated with all the leading control panels, domain registrars, payment gateways, and digital service providers, WHMCS enables businesses to automate the purchase and delivery process of hundreds of products and services to help them scale and work more efficiently.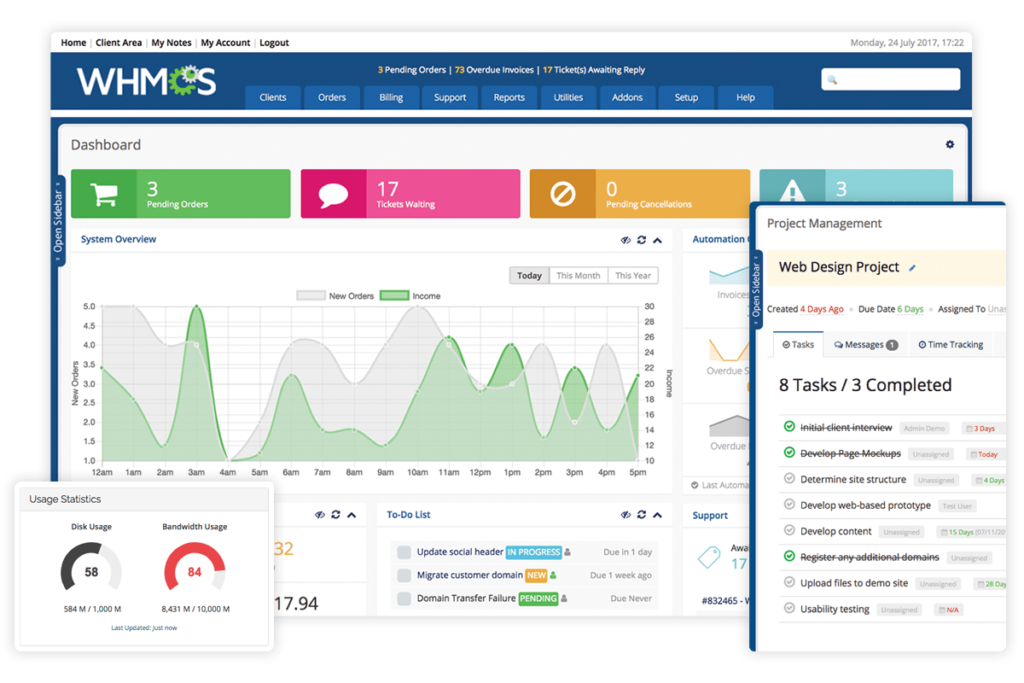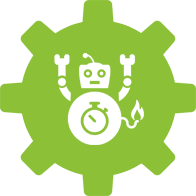 Save Time
WHMCS takes care of automating things so you don't have to, saving you valuable time and money.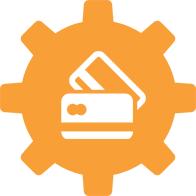 Automate Billing
Sending invoices, collecting payments, taxes, reminders and more are all a thing of the past with WHMCS.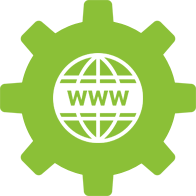 Web & Domains
Integrated with all the leading web hosting control panels and domain registrars for automatic provisioning and management.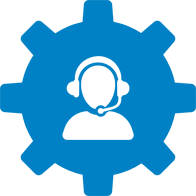 Support Tools
Integrated support tools give you a client portal complete with ticketing, knowledgebase, downloads and more.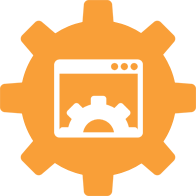 Developer Friendly
Modular, extensible, well documented API's and ORM all make developing with and customising WHMCS easy.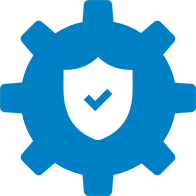 Secure & Scalable
WHMCS is a secure, dependable and scalable solution designed for businesses of all sizes and backed by an awesome support team.
Trusted By Thousands of Clients
We highly appreciate the kind and great feedback we receive from our customers.

Garuda
"It's an amazing experience. I just reached out to check something but the support is really amazing. Highly appreciated. Keep it up. Will update the services feedback once I experience it."

Balaji R
Tactic Techno Solutions
"Motherhost is the name to rely on for Webhosting. High performance server and 24/7 support via online chat, call and in WhatsApp also. It's 10 years and counting. Much recommended. Service and support a call away."

Anant Anand
"Using hosting services with Mothersoft from past 5 years and the best thing i have seen in 5 years is there support system. Very quick and efficient in handling the queries and issues. Thanks a lot to Mothersoft for such superb support system."
Frequently Asked Questions
An Active Client is defined as any client with at least one active product, service, addon or domain.
We'll notify you when that happens and unless you opt-out, we'll upgrade you automatically for uninterupted operation.
Technical Live Chat Support is available to Business tier license holders.
All of our licenses allow you to download and install WHMCS in your own hosting environment.
Yes. You may wish to sign up for a Business license to access Live Chat & Priority Support.
Priority Support is a ticket fast-track service. Priority tickets receive an initial response time of under 60 minutes and prioritized follow-ups through to resolution.* Priority Support is available during core business hours for an additional per-ticket fee.
Our Customer Licensing Guide provides further information about our licensing and how it works.
Download now »
Standard support is provided via email and ticket, and is available to all WHMCS license holders 24 hours a day.