Managed Cloud Server
Any Cloud. Any Platform. Extend your cloud experience with backups, firewall, DNS, load balancer.
See all Plans

Garuda
"It's an amazing experience. I just reached out to check something but the support is really amazing. Highly appreciated. Keep it up. Will update the services feedback once I experience it."
Distributions
Deploy servers with choice of operating system, Easily Deploy & Scale, Customize with Confidence
Windows
Ubuntu
Fedora
Debian
Alma Linux
Rocky Linux
OpenSUSE
CentOS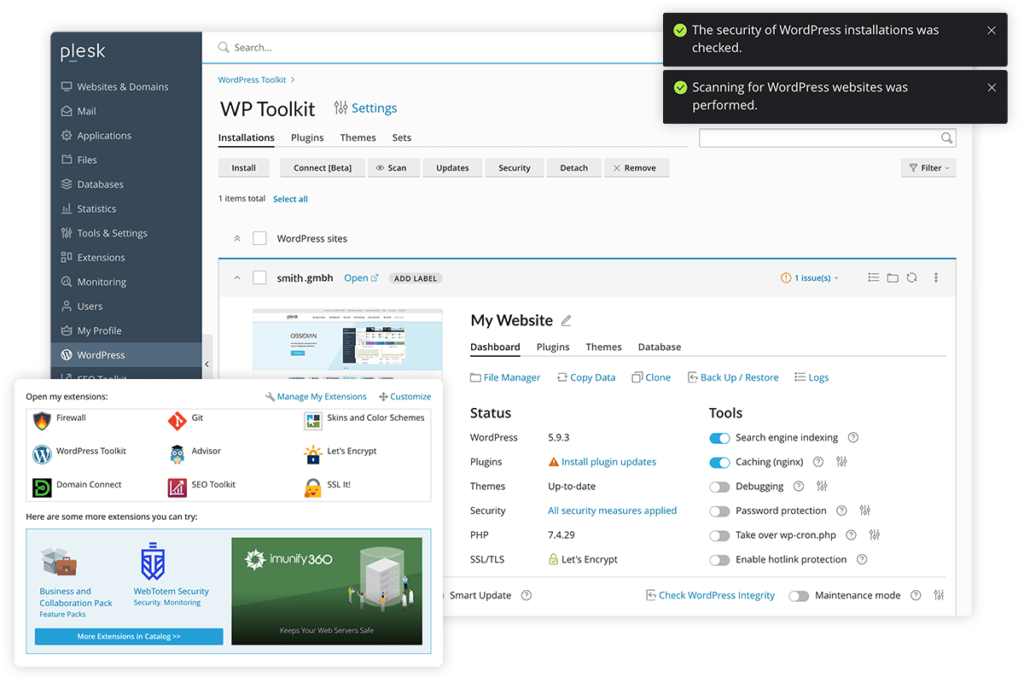 Comprehensive Web Hosting Control Panel
Plesk is the OS-agnostic server control panel that offers one tool to install, manage, update, and secure sites and online applications. Plesk benefits businesses with the flexibility to mass-manage projects with a single click, add extra features, and maximize ROI to scale. Plesk is specifically designed for developers, IT admins, content managers, infrastructure providers, and digital agencies.
Simplify Server & Site Management
cPanel & WHM is a Linux-based web hosting management solution that provides a robust set of automation tools in a straightforward interface, allowing a simplified process for hosting websites. cPanel supports SMBs, system administrators, website design agencies, hosting providers, and resellers.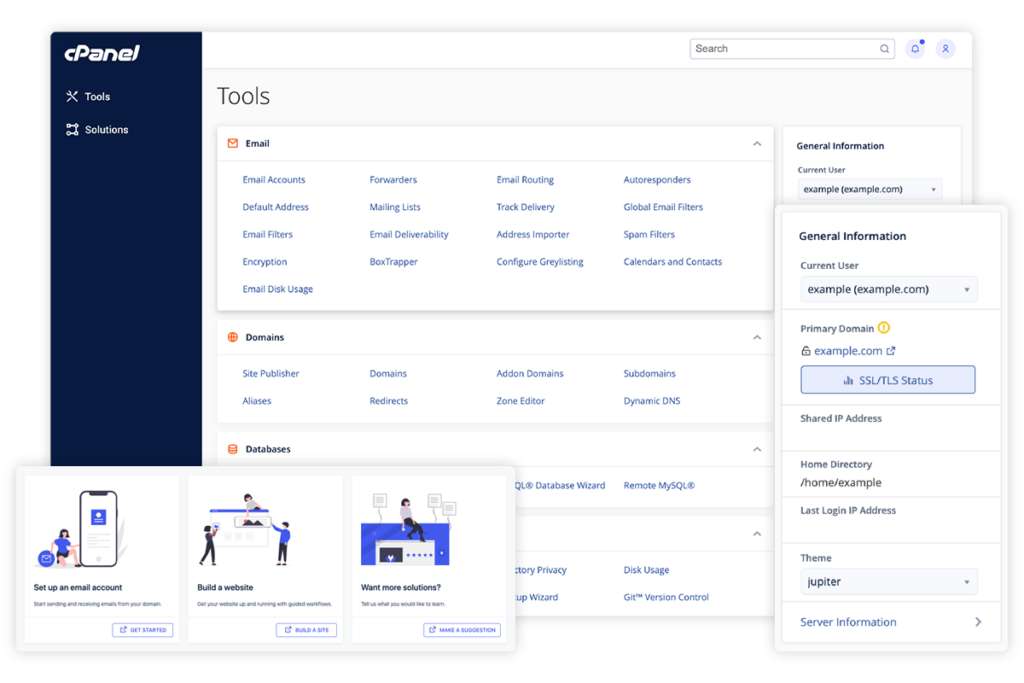 How Does Cloud VPS Help my Website?
100% human support
Our experts can come on call to understand and fix a problem faster than ever.

Secure and Reliable
Our datacenters are Tier 3 and Tier IV to keep your data safe and secure with uptime reliablity.

Full Resources Control
Access cloud resources from platform and do what ever you need to on cloud resources without asking us.

No long term contracts
No never ask you to sign a long term contract, Simply deploy servers and pay monthly what you purchased.

Enterprise Hardware
We use only enterprise grade hardware from Dell/HP and Intel's CPU and SSDs

12 Year old company
Helped thousands of companies by reducing cost and providing infra on time, everytime.
Trusted By Thousands of Clients
We highly appreciate the kind and great feedback we receive from our customers.

Garuda
"It's an amazing experience. I just reached out to check something but the support is really amazing. Highly appreciated. Keep it up. Will update the services feedback once I experience it."

Balaji R
Tactic Techno Solutions
"Motherhost is the name to rely on for Webhosting. High performance server and 24/7 support via online chat, call and in WhatsApp also. It's 10 years and counting. Much recommended. Service and support a call away."

Anant Anand
"Using hosting services with Mothersoft from past 5 years and the best thing i have seen in 5 years is there support system. Very quick and efficient in handling the queries and issues. Thanks a lot to Mothersoft for such superb support system."
FAQ
You can buy Plesk or cPanel license during the server purchase, or at a later time when the need arises.
The Cloud Servers come pre-configured with Cloud Storage. At present, we don't allow customisation of RAID level. Would love to hear about such new features requests to help us serve you better.
The server uplink port speed is up to 1 Gbps. By default 100 MBPS with all the server's
After the payment, your server will be provisioned in about 2 to 4 hours and you can access it via SSH or RDP.
To ensure high uptime and accessibility at all times, we are available 24x7 for any hardware, network, booting, OS or login issues. Our System Administration Support will also assist you with basic setup and their issues.
Yes, Additional storage feature is only available with our SSD/HDD servers in the India Data centre.
Cloud Virtual Privates Servers can be used for Websites, Databases, Custom Applications, Ecommerce, DNS, File Storage and Emails. Emails, however, must be restricted to personal, organisational or professional purposes. The use of Dedicated Servers to send out mass emails/marketing is NOT recommended and can attract penalties.
Yes We have backup addon service with backup storage.